Clynelish Single Malt Whisky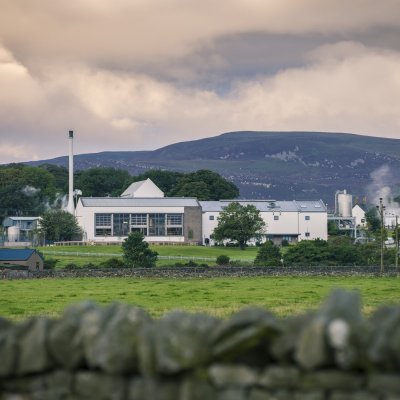 Founded in the village of Brora by the Duke of Sutherland, Clynelish enters the history books in 1819. The distillery was popular from the outset and, after the second world war, demand was so high that a second distillery was built, also called Clynelish. The existence of two distilleries with essentially the same name apparently caused a few headaches with the customs and excise folks and a decision was taken to close down the original site, which reopened around five years later as Brora. Clynelish as we know it today is produced at the newer of the two sites.
The spirit is beloved both as a single malt and as a component in blends. Waxy, oily with notes of orchard fruit and a hint of peat, Clynelish was rightfully included in Diageo's Classic Malts series. Fun fact for malt maniacs - the distillery layout is an exact replica of Caol Ila, Islay's largest producer of single malt.