Bowmore Single Malt Scotch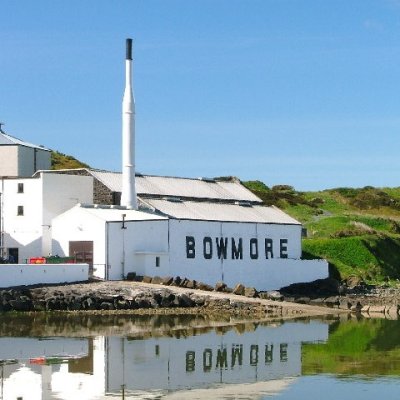 Bowmore is one of the oldest distilleries on Islay and the first on the island to receive a license. Officially founded in 1779 by local merchant David Simpson, it's likely that illicit distilling had been taking place for some years on the same site. The distillery had a number of different owners over the years, passing to Stanley Morrison in the mid 60s before being purchased by Beam Suntory in 1994.
The distillery has bottled some of the world's most desirable single malts over the years including the widely acclaimed White, Black and Gold Bowmore editions. Across the range, the spirit is characterised by a rich smoky character with hints of tropical fruit and ocean spray.