The Heart of Dewar's Blend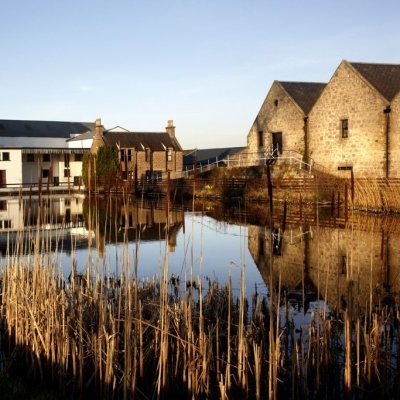 Located between the port of Buckie and Keith in the heart of Speyside, the Aultmore distillery (pronounced 'Olt-MORE') was founded in 1895 by Alexander Edward – a key figure in whisky history who was also responsible for the establishment of Craigellachie with Peter J Mackie in 1898.
The name itself is derived from 'An t-Allt Mòr', which is Gaelic for 'big burn', referring to the distillery's water source of Auchinderran. While historically a large part of Aultmore's production was for use in blended whiskies (Aultmore was acquired by John Dewar & Sons in 1923 and much of the spirit it produces continues to be used in Dewar's blended products), this still-working distillery is also known for producing fine Speyside single malts.
In 2014 the range was expanded to include a 12, 25 and 30 year old bottling. Produced with wort which undergoes long, gradual fermentations, this is a delicately sweet and grassy Speyside malt which takes on deeper, more complex flavours as it matures.