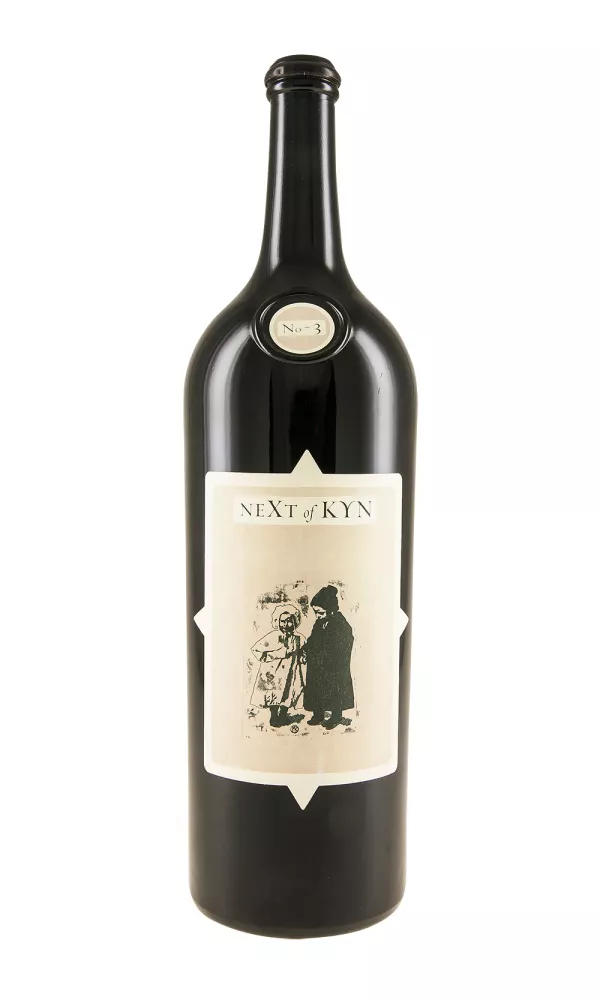 Sine Qua Non Next of Kyn III Magnum 2009
Sine Qua Non was founded in the early 90s by pioneering winemaker Manfred Krankl and rapidly became a world-famous winery revered for producing miniscule quantities of unique, but astonishingly high quality, Rhône Valley-inspired wines. The Next of Kyn wines represent the first fully estate-grown wines from the Cumulus Vineyard in Ventura County.
The third release from the 2009 vintage was composed of 80% Syrah, 14% Grenache and 6% Roussanne and was initially released in a 426 specially designed wooden boxes containing 1 magnum and 3 bottles.