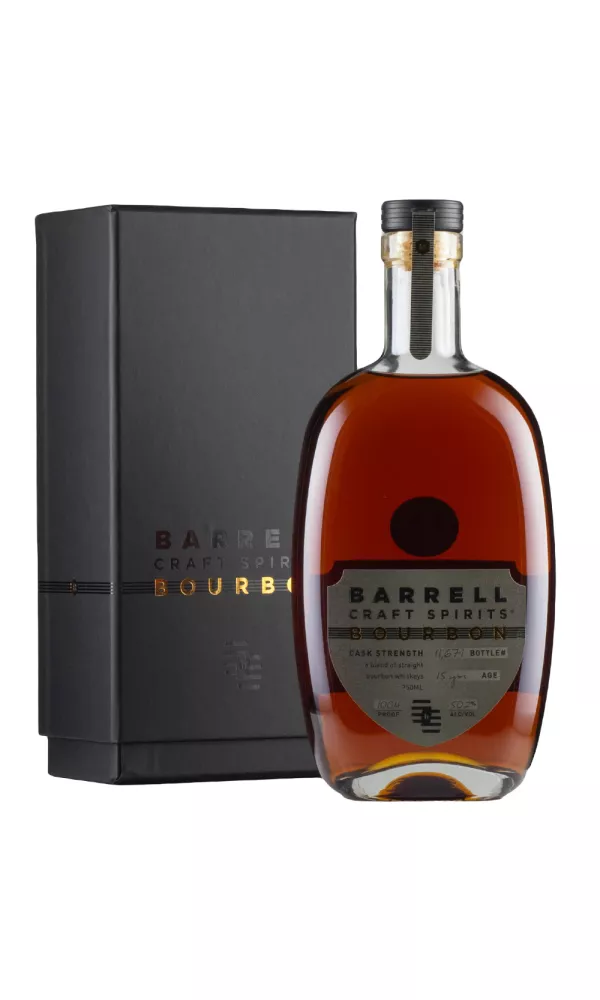 Barrell Craft Spirits 15 Year Old Bourbon
The second release of Barrell Craft Spirits Bourbon - a 15 year old whiskey distilled and aged in Tennessee, Kentucky and Indiana with a mashbill of corn, rye and malted barley.
A sweet nose of pecan pie, fig jam, Armagnac, ginger in syrup and pandan leaf lead into a medium-bodied palate with notes of coconut, savoury dried oak, coffee and baking spice. The finish is intense with distant bonfire, espresso, cocoa, black coffee and olive.
A superb Bourbon and quite rightly one of Barrell`s flagship bottlings.
Stock
Currently out of stock