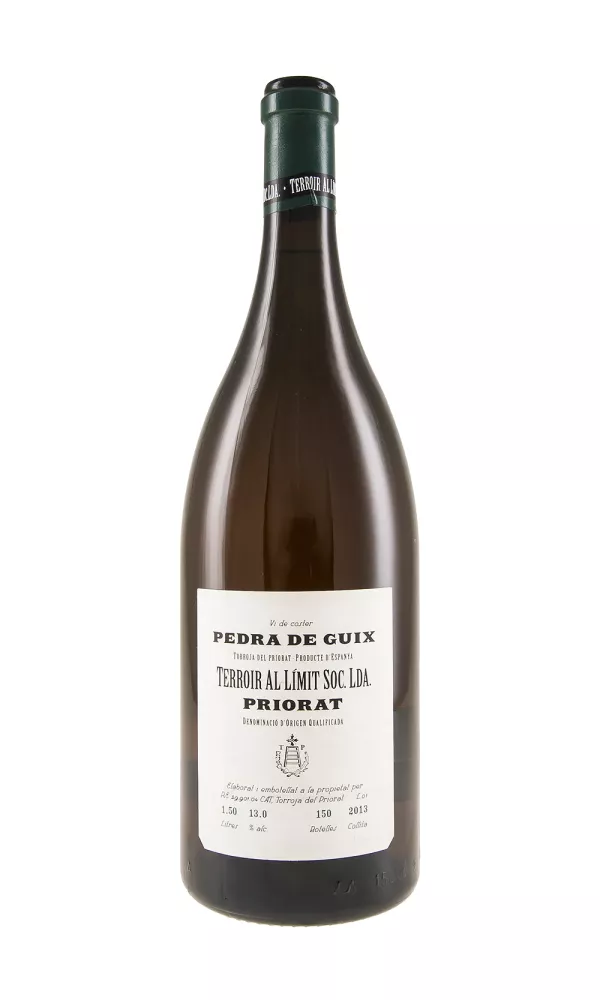 Terroir al Limit Pedra de Guix Magnum 2013
Terroir al Limit was founded in 2001 by Dominik Huber and Eben Sadie. With Sadie since departed, Huber now continues to take the winery from strength to strength, with many of his wines now recognised as some as the finest being produced in DOQ Priorat and DO Montsant.
Pedra de Guix Vi de Coster is truly gourmand style of wine made from a third each of Pedro Ximenez, Macabeo and Grenache Blanc, sourced from three distinctive high-elevation blocks of 50-to-80-year-old vines that are organically farmed. Fermented in 500-litre oak barrels with indigenous yeasts followed by maturation for one year, this is an intentionally slightly oxidative style of wine, offering up intense notes of orchard fruits, camomile, beeswax and salty minerality.