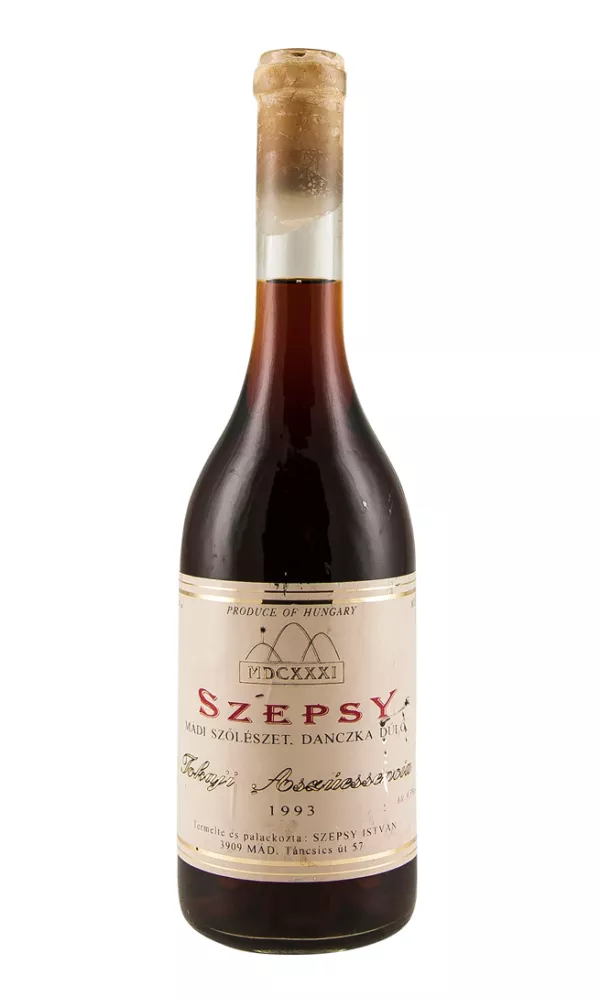 Szepsy Tokaji Aszu Esszencia 50cl (Damaged Capsule) 1993
18th generation family member Istvàn Szepsy is widely considered one of the greatest winemakers in Hungary. Tokaji Aszú Eszencia is a decadently sweet wine produced via the addition of 'hods' (puttonyos) filled with botrytised berries to a dry base wine. It was introduced as an official quality level during the communist era in the 1970s as a transition between Aszú and Essencia though ceased to exist beyond the 2009 vintage.
This is a lovely mature example of Tokaji produced from the Danczka vineyard. It is a blend of 64% Furmint, 30% Harslevelu and 6% Gelber Muskateller and contains around 312g/L residual sugar. Only 900 bottles were produced in 1993 which was widely regarded as one of the finest vintages of recent memory.