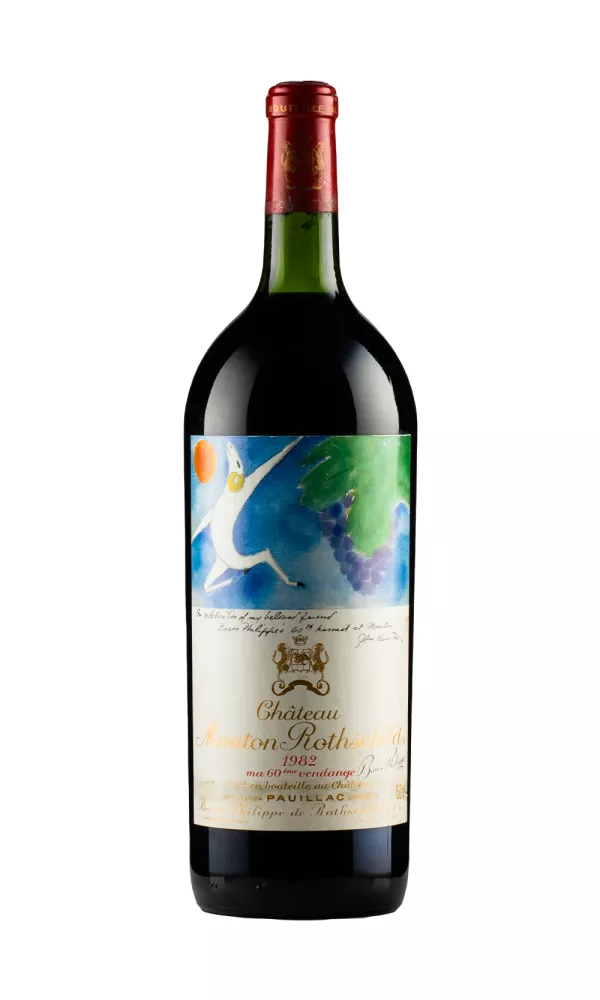 Mouton Rothschild Magnum 1982
One of the famous wines in the world, Chateau Mouton-Rothschild is located in Pauillac, around 30 miles north-west of Bordeaux itself. The chateau pioneered the idea of bottling their own wine in the 1920s while other prorperties were still selling & exporting in barrel. A Second Growth until 1972, the winery was official elevated to the high rank of Bordeaux classification in 1973 after much campaigning by the famous Baron Philippe de Rothschild.

Alongside the quality of their wine, the chateau are also famous for their commissioning of world famous artists to create their labels with a new design featuring each year.