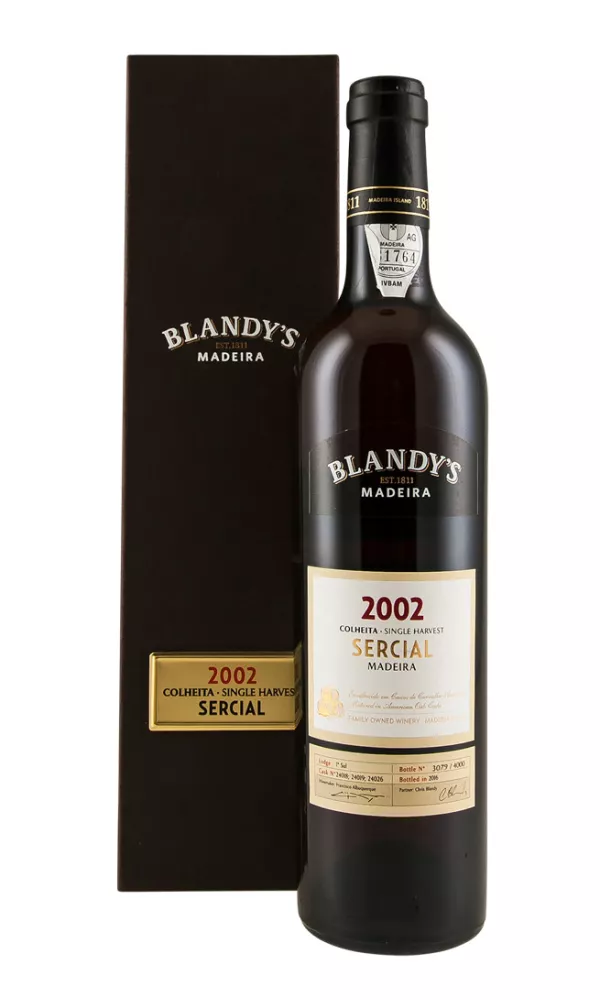 Blandy`s Colheita Sercial 50cl 2002
The Blandy's are unique in being the only family of all the original founders of the Madeira wine trade to still own and manage their own original wine company, maintaining a tradition that goes back to 1811.
This is a limited release of single-harvest Madeira produced in 2002 from 100% Sercial grapes and bottled in 2016 with 54.6g/L residual sugar, having matured in seasoned oak casks for 14 years in the traditional 'Canteiro' system. Golden in colour with greenish hue, it has classical aromas of dried fruits, honey, nutmeg, exotic wood and cacao. On the palate it is well balanced and fresh, culminating in a long, honeyed finish.