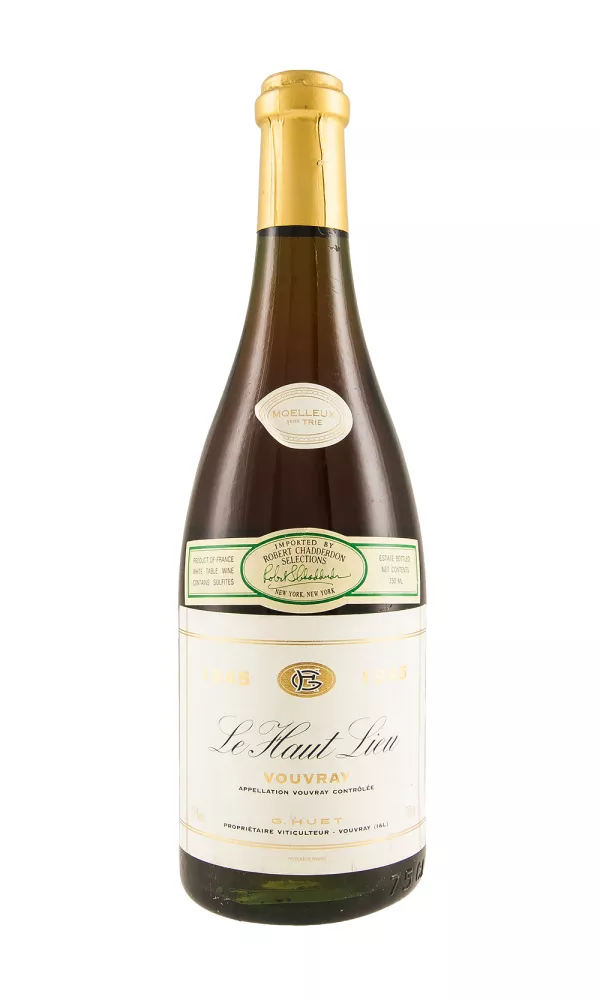 Vouvray Le Haut Lieu Moelleux 1er Trie Huet 1945
Domaine Huet in Vouvray is undoubtedly one of the world's greatest producers of Chenin Blanc and is a standard bearer for the quality and potential longevity of the white wines from the Loire Valley. The domaine was built in 1910 by Gaston Huet and its reputation was cemented by its later harvested Chenin Blanc from highly revered single vineyards, the most famous of which is Le Haut Lieu.
The 1945 was an exceptional vintage and was made by Gaston himself, who had returned from fighting in the Second World War. This is an exceptionally complex and intense wine with an incredible bouquet of stone fruits, baked apple, spices, white flowers, almond paste and honey. Delicately sweet, rounded and wonderfully concentrated on the palate, it exudes remarkable balance of rich fruits, fresh acidity and mineral tension. Still very much alive this is an enchanting wine that has almost limitless ageing potential. Aeration is recommended prior to serving.