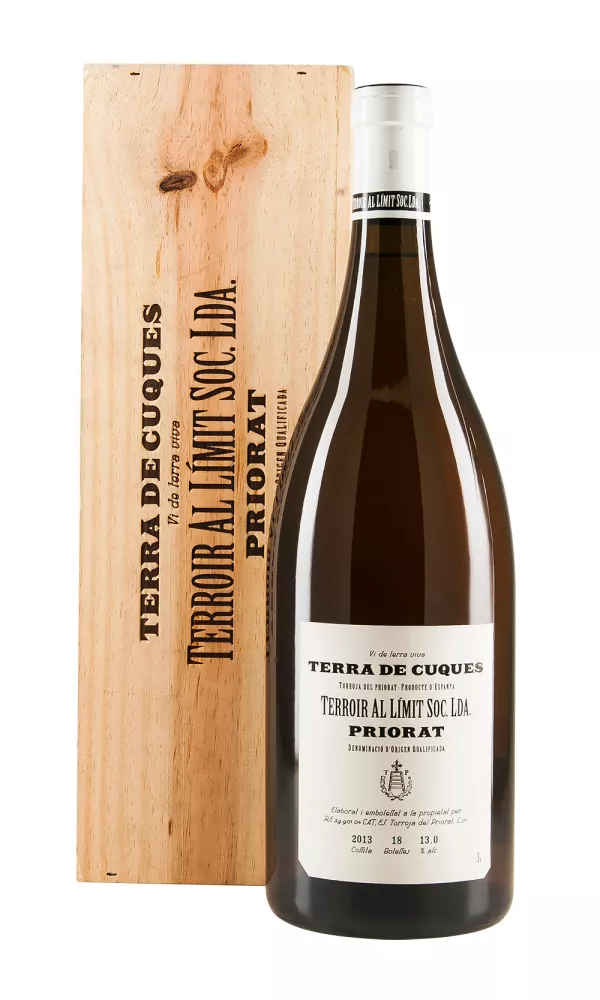 Terroir al Limit Terra de Cuques 300cl 2013
Terroir al Limit was founded in 2001 by Dominik Huber and Eben Sadie. With Sadie since departed, Huber now continues to take the winery from strength to strength, with many of his wines now recognised as some as the finest being produced in DOQ Priorat and DO Montsant.
Terra de Cuques Blanc Vi de Terra Viva is produced from a blend of Pedro Ximenez (90%) and Muscat de Alexandria (10%) sourced from two blocks of vines that are between 400 and 600m elevation. The PX is vinified relatively conventionally but the Muscat is fermented slowly and in contact with the skins, more in the fashion of a red wine. The result is an incredibly fine yet alluringly complex wine that lends itself wonderfully to pairing with food.