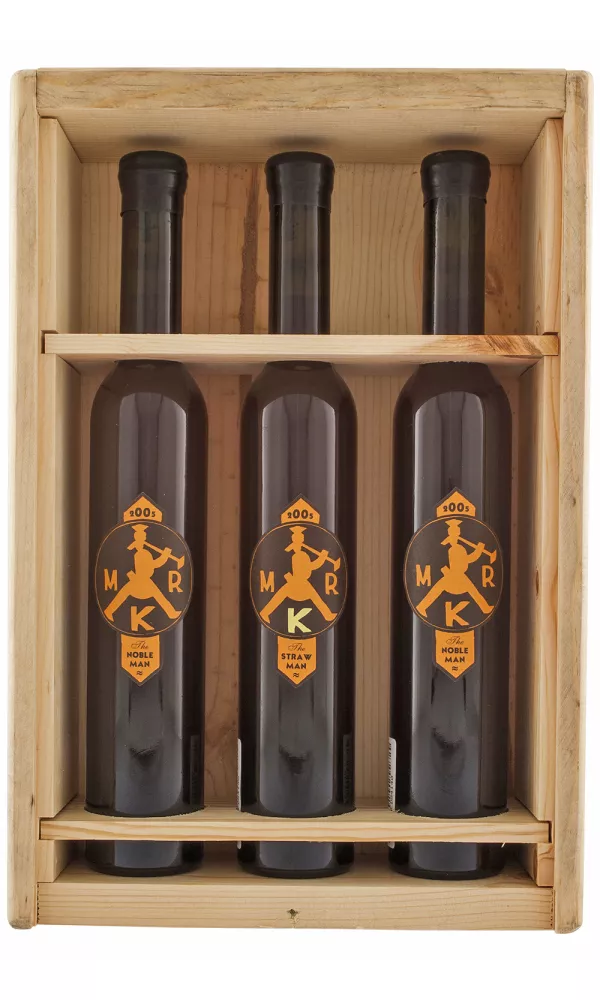 Sine Qua Non Mr K Box Set (2 x Noble Man, 1 x Straw Man) 2005
A wooden presentation box of Sine Qua Non sweet wine.
This set includes 2 half bottles of Mr K Noble Man & 1 half bottle of Mr K Straw Man.
The Mr K label was a collaborative project with the famous Austrian sweet winemaker Alois Kracher.