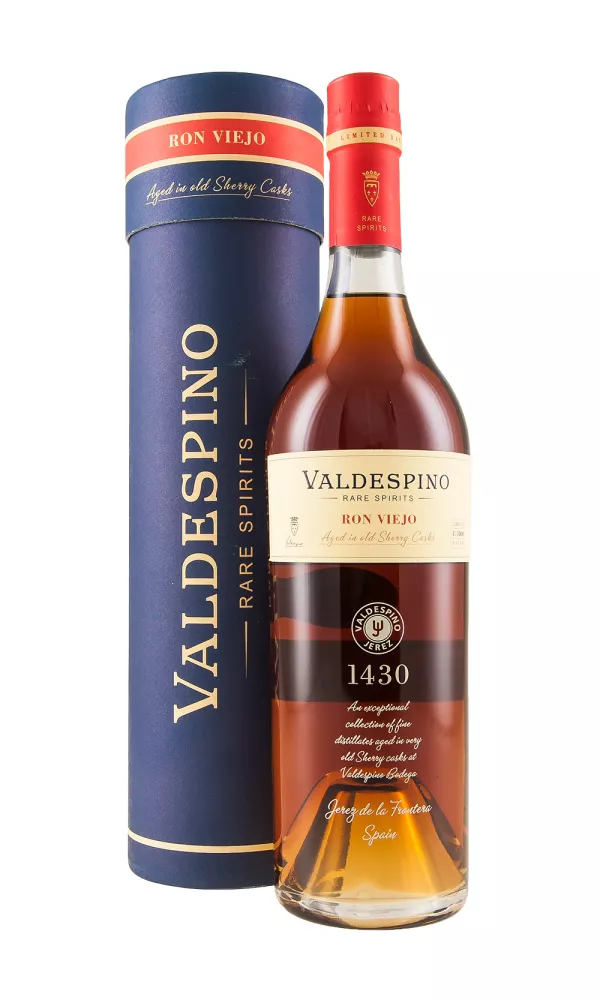 Ron Viejo Valdespino
Deep amber colour. On the nose it has mature oak notes, honey, orange peel and spices, with sherry aromas in the background. Complex citrus notes on the palate mix with spices and oak, with a delicate sherry background and caramel notes on the long finish.
Please note, we are not able to ship products of Cuban origin to the United States.
Stock
Currently out of stock