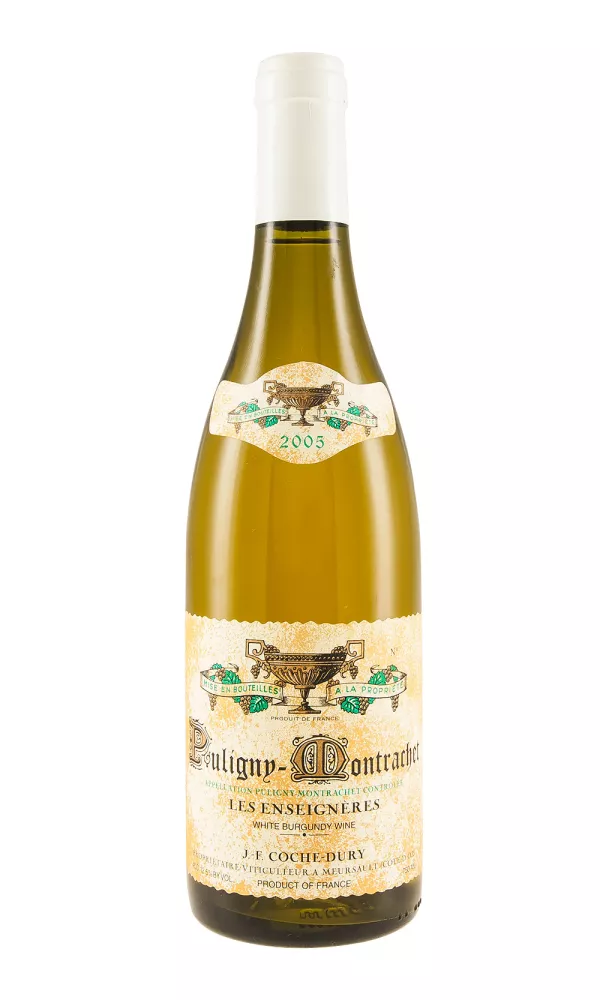 Puligny Montrachet Les Enseigneres Coche Dury 2005
Domaine Coche-Dury was founded in the 1920s by Leon Coche, initially selling off its wine to négociants, which was typical of the ear. Fast forward to 1973 when the supremely talented Jean-François Coche assumed the reigns, from which time he increased holdings to 9 ha across six appellations and began elevating the estate to be one of the greatest producers of white wine in the world.
Premier Cru Puligny-Montrachet 'Les Enseignères" comes from a tiny 0.5ha parcel of vines planted as far back as 1930. 2005 was an excellent vintage for Burgundy and this shows all the distinctive characteristics of the terroir, with remarkable aromatic complexity and incredible mineral tension.