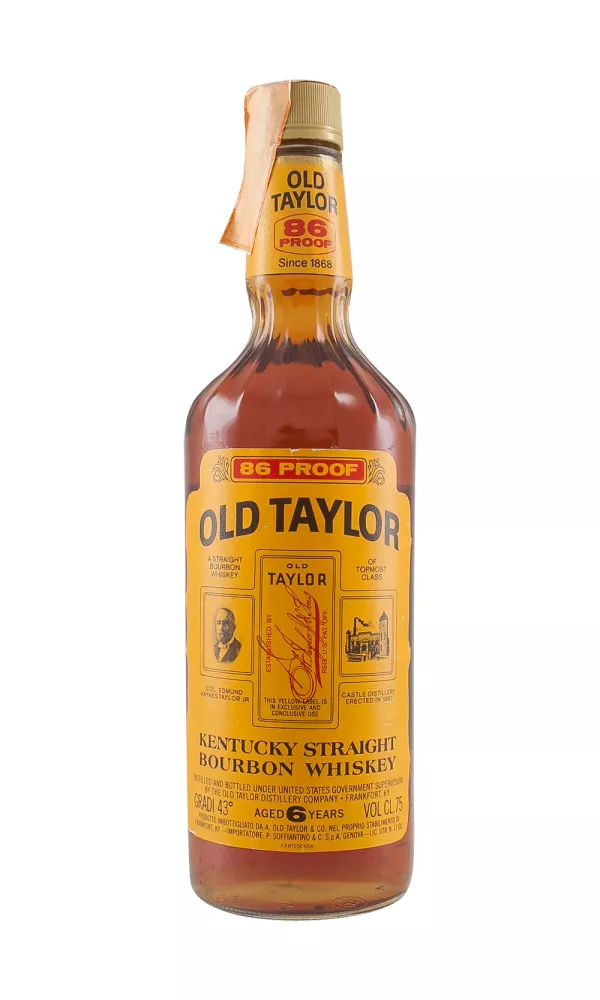 Old Taylor 6 Year Old c. 1980s
The Old Taylor brand is tightly woven into the history of Bourbon production of Frankfort, Kentucky. It`s founder, Colonel E. H. Taylor Jr. founded a number of distilleries, including the OFC distillery, which was subsequently owned by Mr George T. Stagg & was later renamed Buffalo Trace.
This bottling is thought to be from the 1980s.
Stock
Currently out of stock