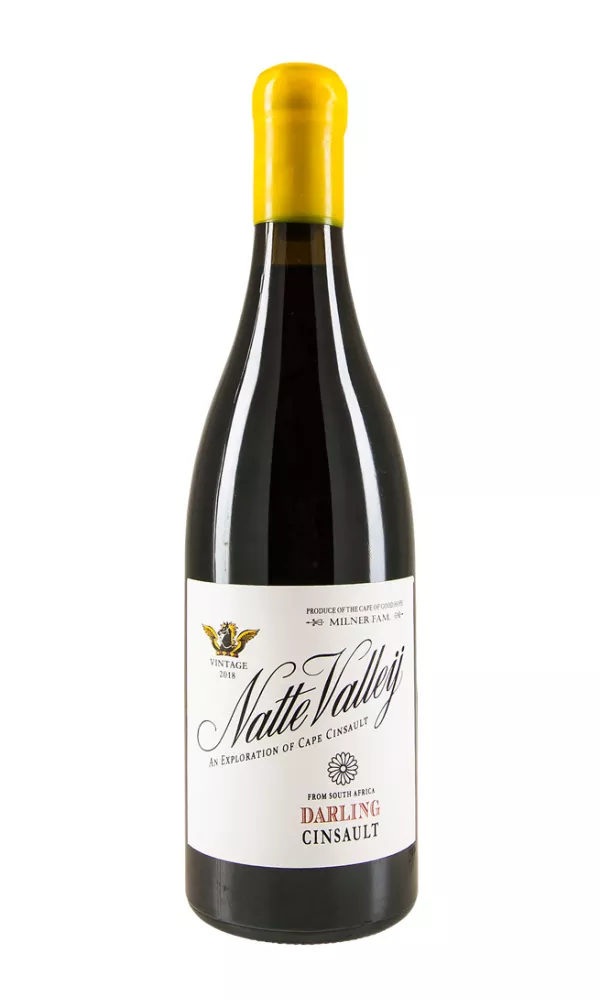 Natte Valleij Darling Cinsault 2019
Based in the Simonsberg subregion of Stellenbosch, the Natte Valleij Winery was established in 2005 by winemaker Alexander Milner. From the outset his focus has been on Cinsault and he now makes no fewer than four singular varietal wines from four regional parcels of old bush-vine fruit.
This particular 800-bottle cuvée is made using fruit grown in a granite dominant vineyard planted in 1978 in the coastal-influenced Darling region. Vinified in concrete eggs, this is a fresh and vibrant wine that strikes a lovely balance between sweet-sour fruit, delicate floral lift and lingering minerality.