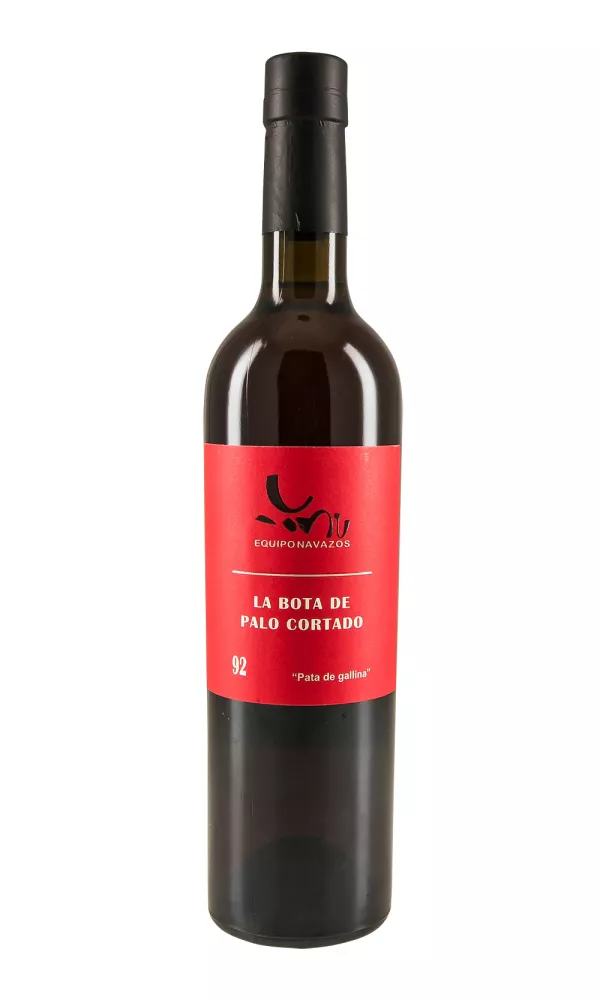 La Bota No 92 Palo Cortado
In 2005, a private group of Spanish sherry lovers led by wine writer, Jesús Barquín, found 65 butts of exceptional 20+ year-old Amontillado hidden away in the bodega Sánchez Ayala in Sanlúcar. Determined that it would not go to waste, but with no desire for it to be incorporated into a larger-scale solera blend, they selected one cask and bottled it, naming it La Bota de Amontillado Navazos no°1. The first releases were small (around 200-800 bottles) and private – it was not until 2008 that releases were made available to the public.
La Bota de Palo Cortado no°92 "Pate de Gallina" is a selection of the finest casks from almacenista, Juan Garcia Jarana. Two previous releases have come from the same solera (no°34 and no°72) and the average age of the wine in this sherry is more than 30 years. Oxidative in style, it is elegant yet powerful, with remarkable complexity and expressiveness.