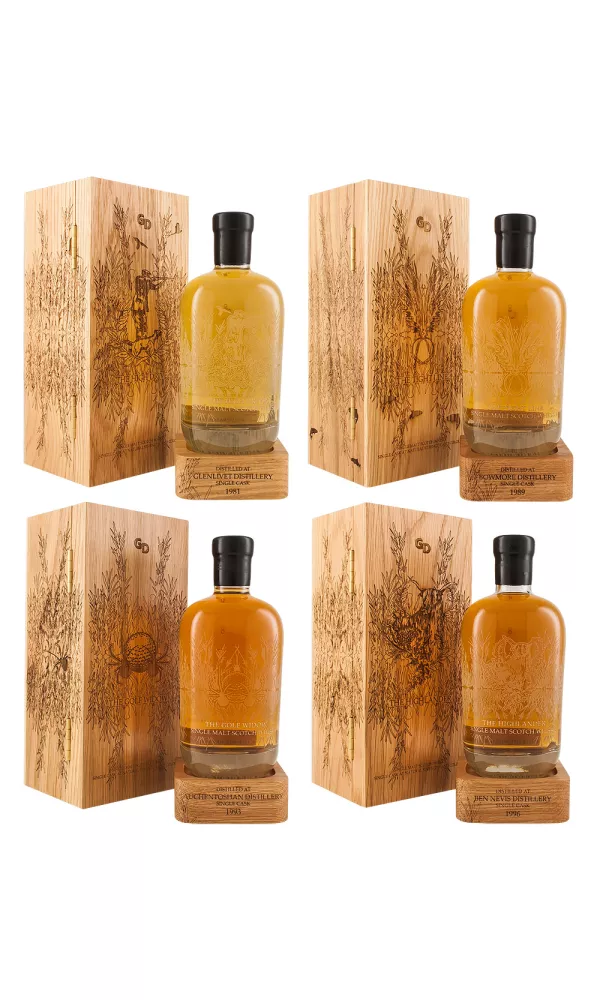 Golden Decanters The First Collection
A four bottle set by independent bottler Golden Decanter.
This set features...
Ben Nevis 1996 19YO, 55.5% ABV
Auchentoshan 1993 22YO, 59.8% ABV
Bowmore 1989 26YO, 46.8% ABV
Glenlivet 1981 34YO, 41.8% ABV
All whiskies are non-chill filtered & their natural colour - Slainte!
All of the collections from Golden Decanter are numbered, this particular edition is number 8.