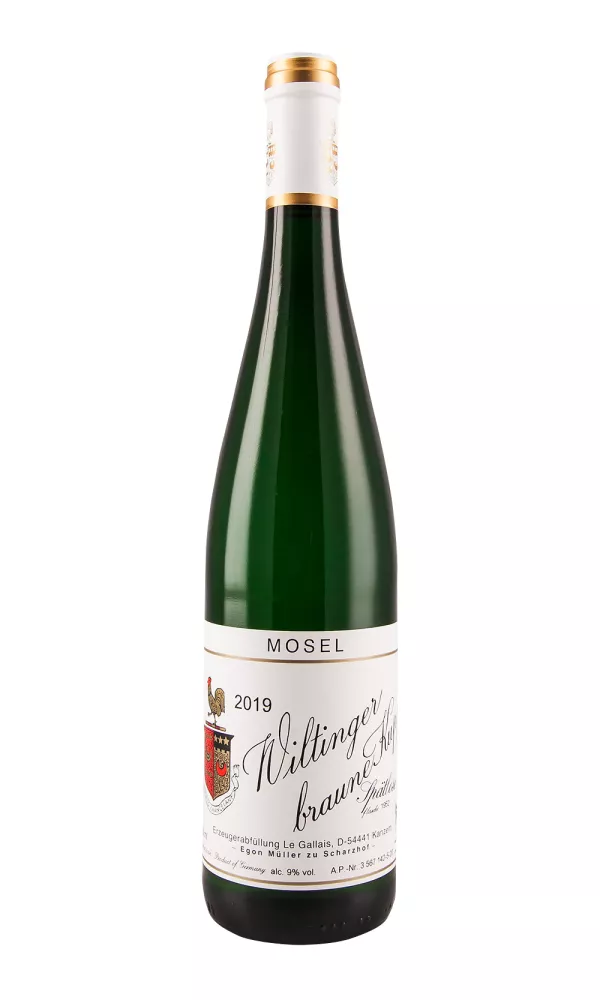 Egon Muller Wiltinger Braune Kupp Riesling Spatlese 2019
Weingut Egon Müller has been in the hands of the Müller family since 1797 and is world renowned for producing breath-taking Riesling from their exceptional Mosel vineyards. 2019 has been widely heralded as an exceptional vintage and Müller has produced an extraordinarily high-quality set of wines from the Wiltinger Braune Kupp vineyard.
This is one of two Spätlese selections released from this vintage, with the other destined for auction. Writing for The Wine Advocate, Stephan Reinhardt described this as "tremendously juicy, refined and salty" with "ripe acidity and nervy mineral tension." He awarded it 96 points and a drinking window of 2026-2060.