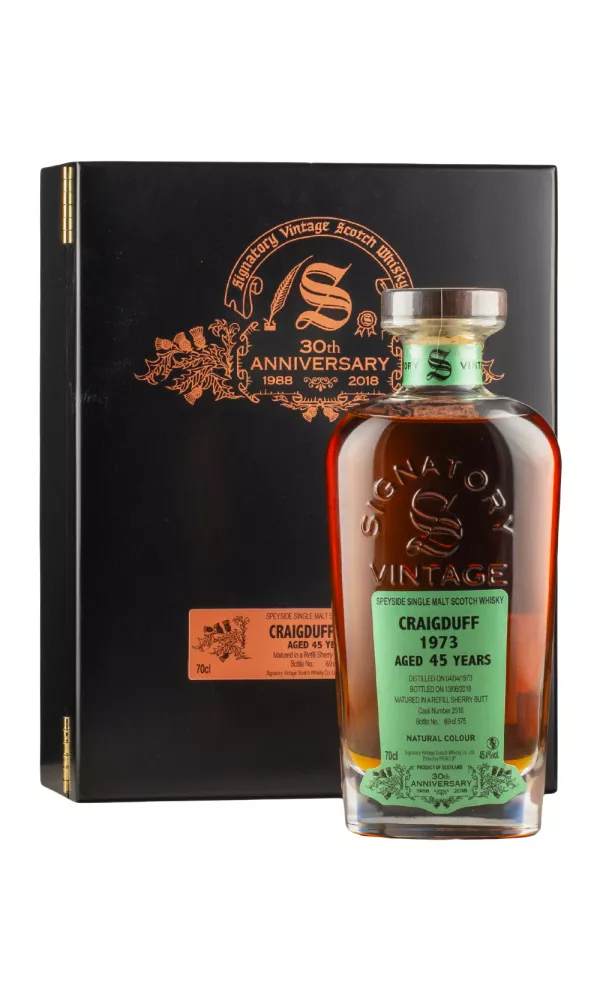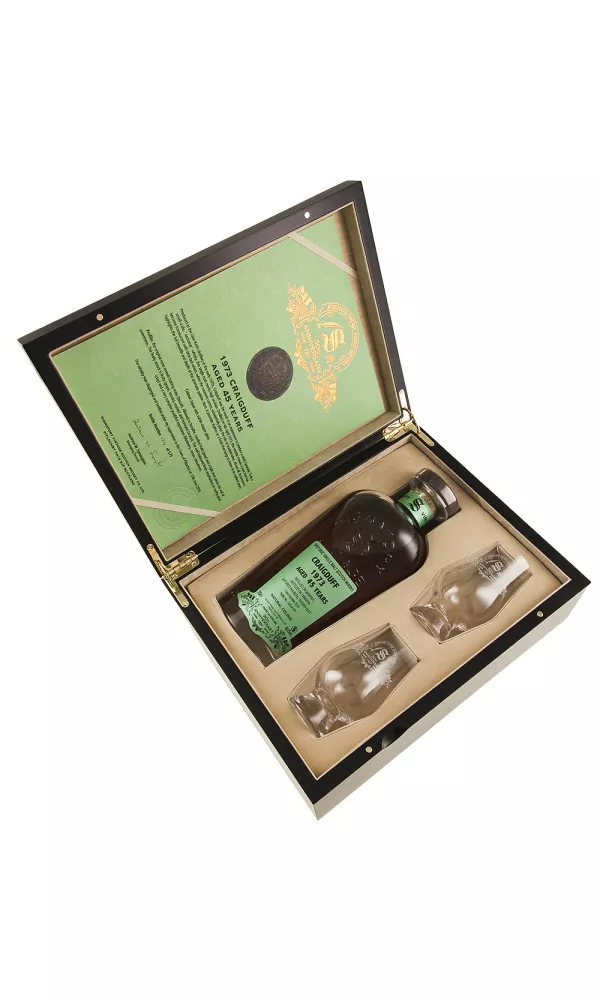 Craigduff 45YO Signatory 30th Anniversary 1973
A 45 year old single malt from the enigmatic Craigduff distillery. A peated Speyside that was produced for Chivas in the 1970s, but never officially released as a single malt in it`s own right. The origins are shrouded in mystery with some saying the whisky originated at Glen Keith while others point to Strathisla as the likely source.
This rare sighting was released by the mighty Signatory independent bottlers to celebrate their 30th anniversary. A nose of vanilla biscuits, orchard fruit and baking spice gets things started before white grape and citrus notes join on the palate. The finished is balanced with a floral honey note and a touch of cocoa.