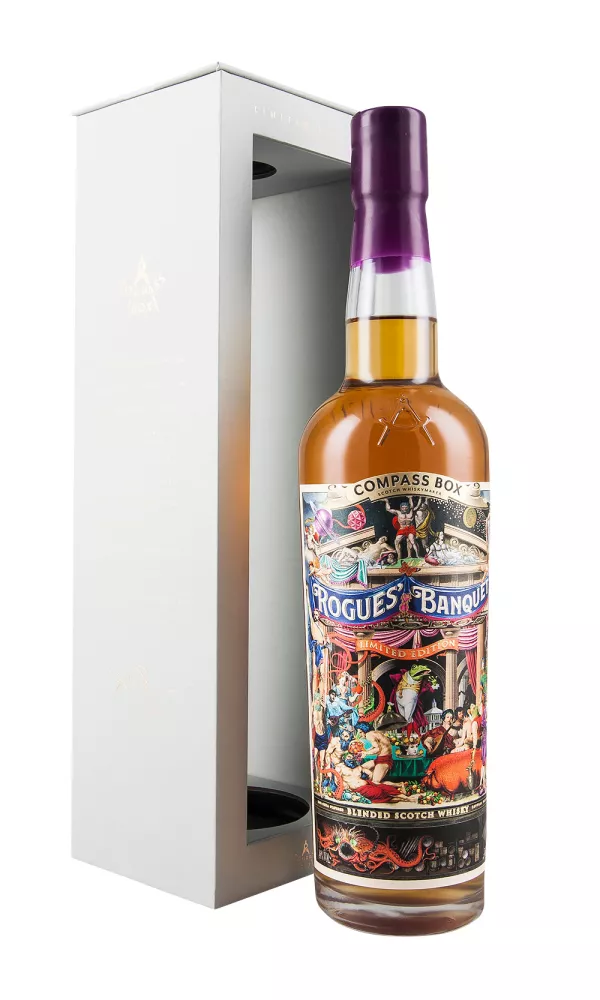 Compass Box Rogues Banquet
A special, limited edition blend made for "gourmands and hedonists" - perfect!
A blend of malt whiskies from Miltonduff, Clynelish and Glen Elgin with grain whisky sourced from North British, this is a wonderful `dessert dram` - soft tropical fruits, confected ginger, vanilla pastry cream and poached pears dominate across the nose and palate. The finish is sweet and lifted with yet more fragrant fruit notes. As usual with Compass Box, this is non chill-filtered and presented without colouring.