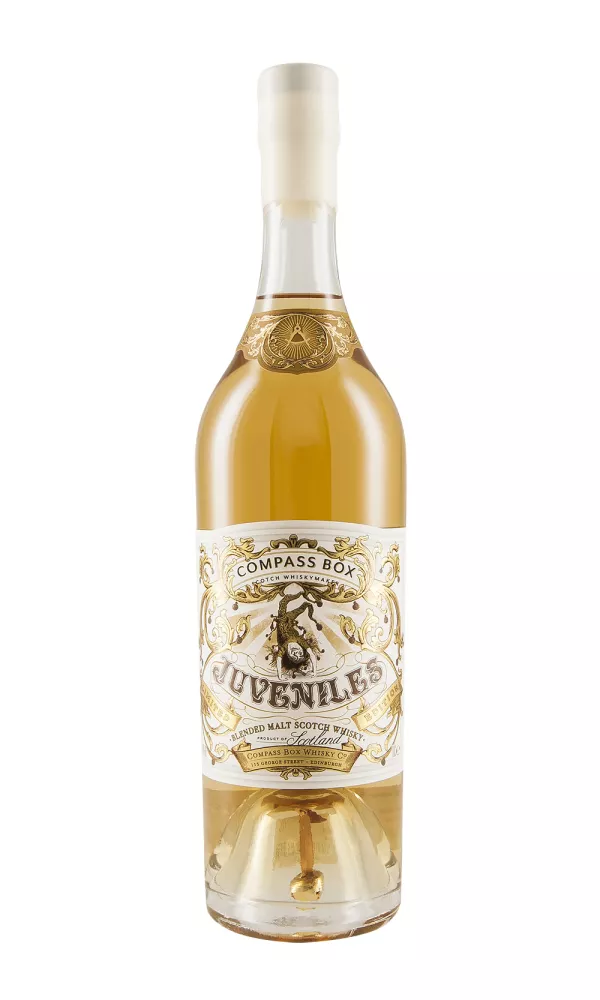 Compass Box Juveniles
A tribute to Juveniles Bistro on the 1st arrondissement in Paris. The team at Compass Box were given the brief by Juveniles` owner to create something "bright, smooth, not smoky… an assemblage perhaps between 12 and 15 years of age" - and that`s exactly what they have done!
Notes of sweet barley malt, pear drop, baked apple and vanilla are complimented by an delicate herbal character. This is an all-malt blend with whiskies sourced from Clynelish, Balmenach, Strathmill and Glendullan.