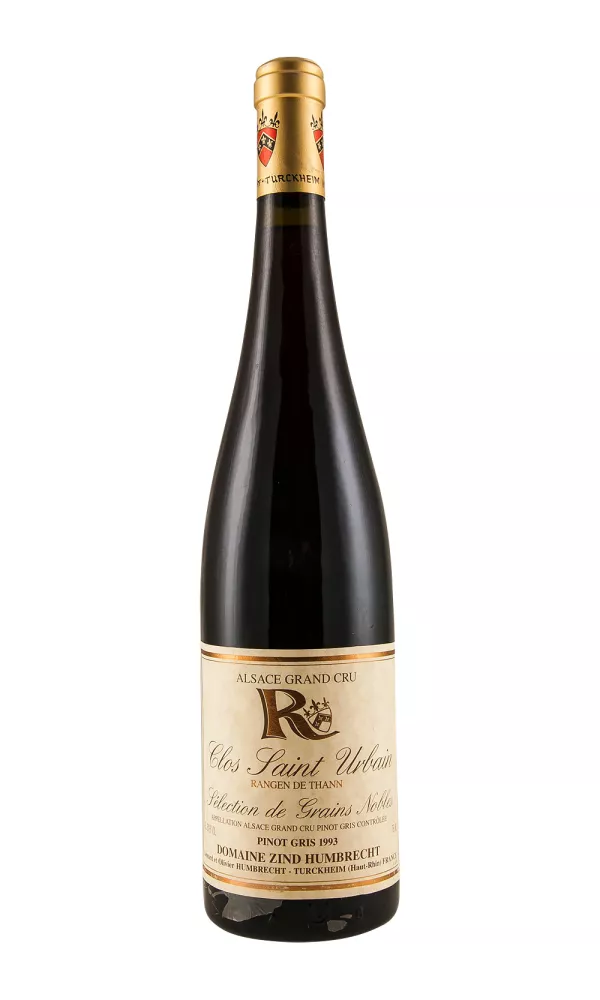 Clos St Urbain Rangen de Thann Pinot Gris SGN Zind Humbrecht 1993
Rangen de Thann is known as one of the best representations of terroir in the whole of Alsace and produces some of the finest Pinot Gris in the land. It has gentle slopes at around 350m of altitude and south facing slopes with dark volcanic soils which deliver Pinot Gris of intense concentration and texture.

1993 was difficult year across France but the Alsation vineyards faired much better and it was an excellent year for the Pinot based wines with concentration and acididty in balance.