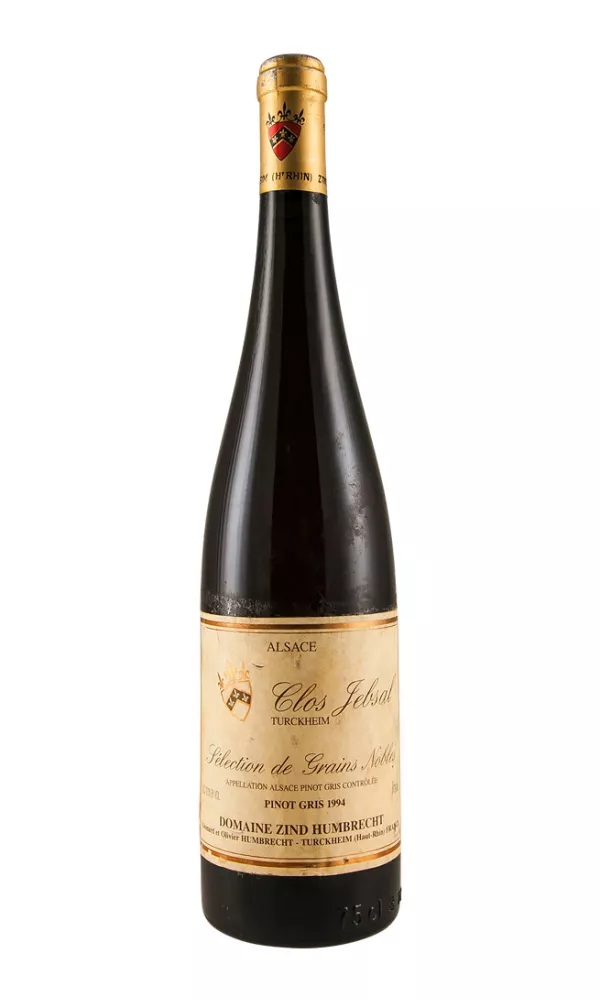 Clos Jebsal Pinot Gris SGN Zind Humbrecht 1994
Domaine Zind-Humbrecht was established in 1959 through the amalgamation of two family estates. Today, the domaine comprises 41.1 hectares of vines spread over 6 communes of Alsace and, under the direction of Olivier Humbrecht, is one of the leading producers in the region.
Wines classified as Sélection de Grains Nobles (SGN) are produced from later harvested bunches that have been affected by noble rot. Clos Jebsal is a 1.3ha vineyard in Turckheim that is optimal for the production of sweet botrytised wines that are rich, intense and plush-textured yet have incredible acidity and purity. Renowned for their remarkable longevity, Clos Jebsal SGNs will happily age for many decades.