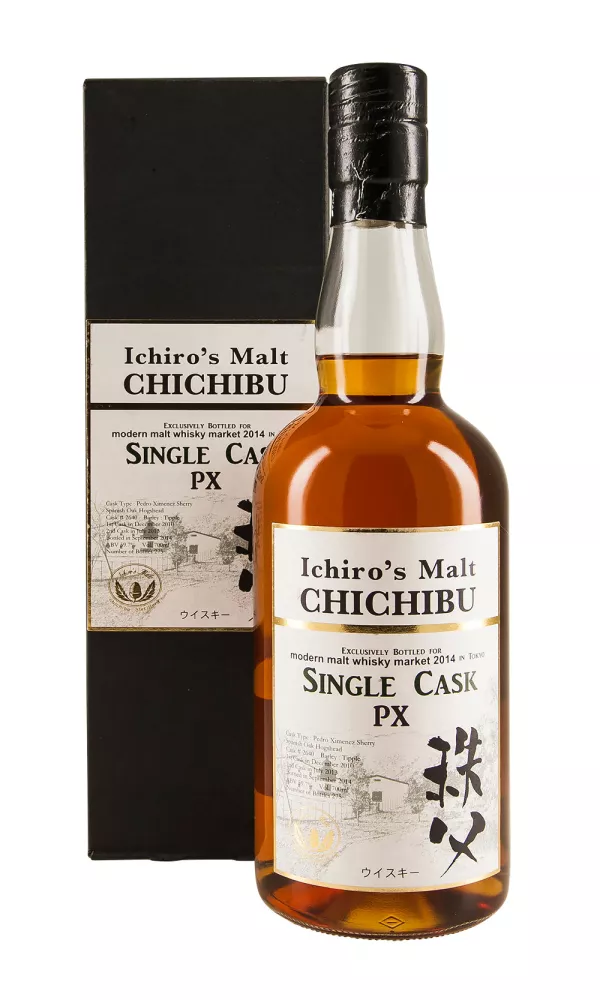 Chichibu PX Single Cask for Modern Malt Whisky Market 2010
A limtied edition Chichibu bottled exclusively for the Modern Malt Whisky Market in Tokyo in 2014. Aged exclusively in Pedro Ximinez Sherry casks for around four years, this is another fruit forward offering from Ichiro Akuto. Notes of blueberry, orange peel, baking spice and liquorice mingle on the nose. The palate is medium with yet more spice and juicy fruit before a long, warming finish.
In summary, another excellent whisky from Chichibu which has a big fruity profile from the spirit with the cask influence taking a back seat.