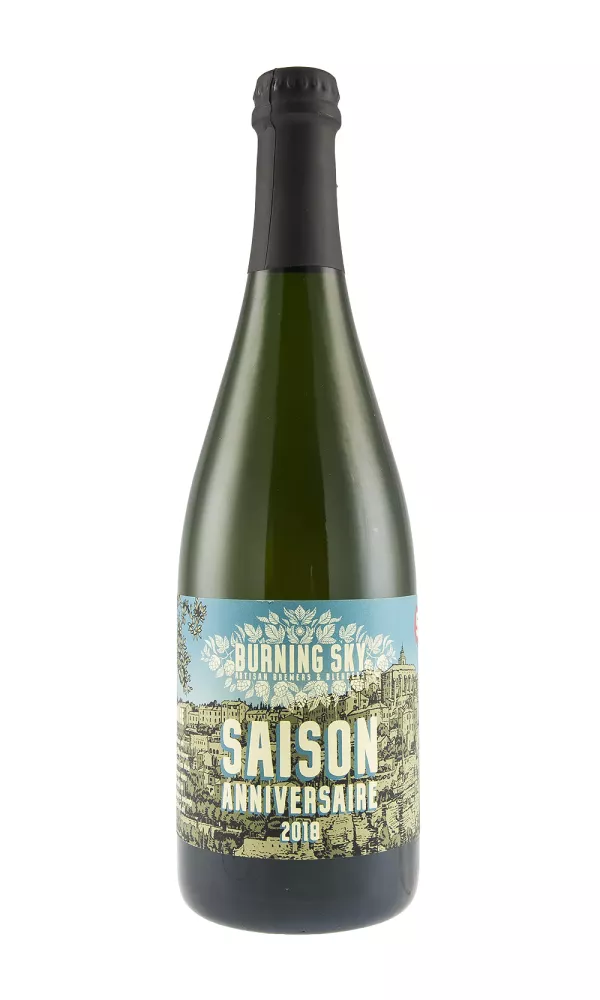 Burning Sky Saison Anniversaire
Burning Sky are quite simply one of the most exciting new breweries in the UK. Based in rural Sussex, the team craft extremely high quality ales based on traditional Belgian recipes.

This farmhouse style saison is fermented & aged in French Chardonnay barrels - expect a mild tartness from the barrel ageing along with aromas of white berries, farmyard & hay.