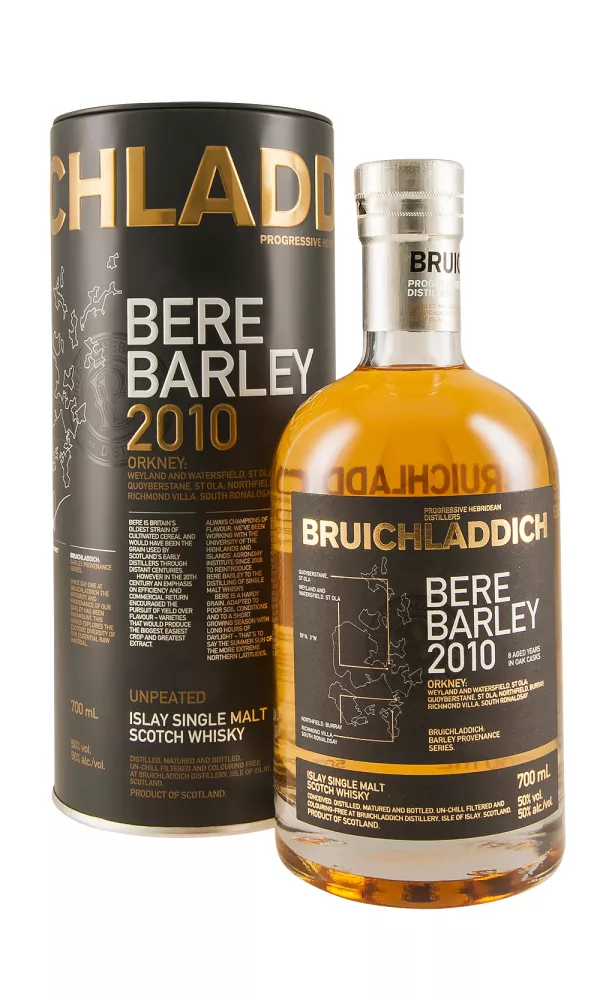 Bruichladdich Bere Barley 2010
A limited edition release from Bruichladdich produced using a lesser known strain of low-yield six row barley rarely used in modern whisky making.
Cereal, porrige oats and malty notes are joined by honey drizzled pears on the nose while the palate brings chocolate, cinder toffee and apricot jam. The finish is soft and pleasing with a blend of fresh cut oak and light malty notes.