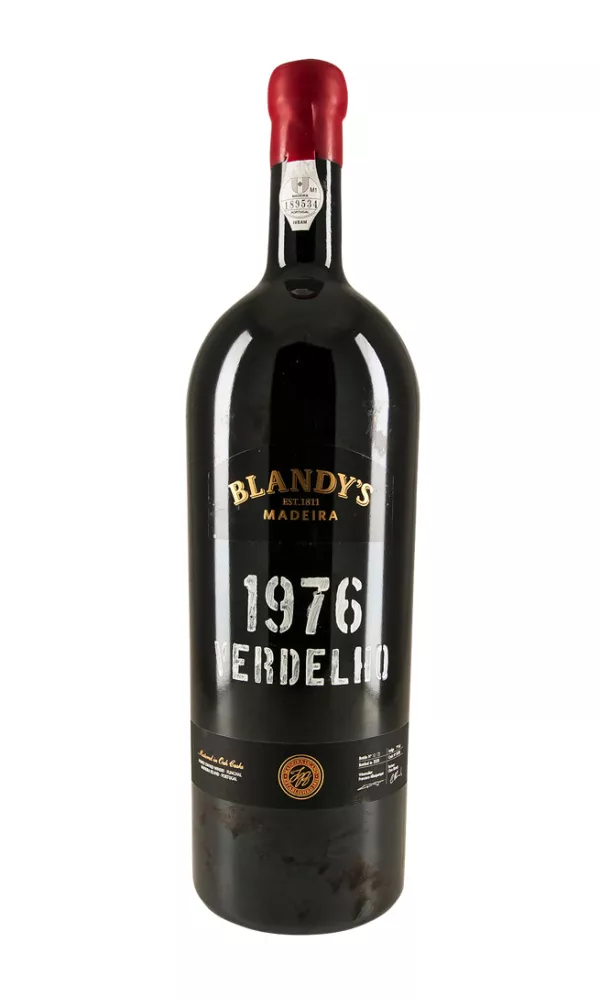 Blandy`s Verdelho 300cl 1976
'Frasqueira' is an incredibly special categorisation of Madeira and signifies a single-vintage wine that has been cask-matured in the traditional 'Canteira' system for more than 20 years.
This incredibly limited bottling was produced in 1976 from 100% Verdelho grapes and was bottled in 2020 having aged in wood for 44 years. Bright copper brown in colour, this is a kaleidoscopically complex wine, with remarkable notes of dried citrus, resin, vanilla, prune, fig, dried honey, exotic woods and rum. With bright acidity and wonderful depth, it concludes with an exceptionally long, bittersweet and lightly saline finish. Just 20 double magnum bottles were released.