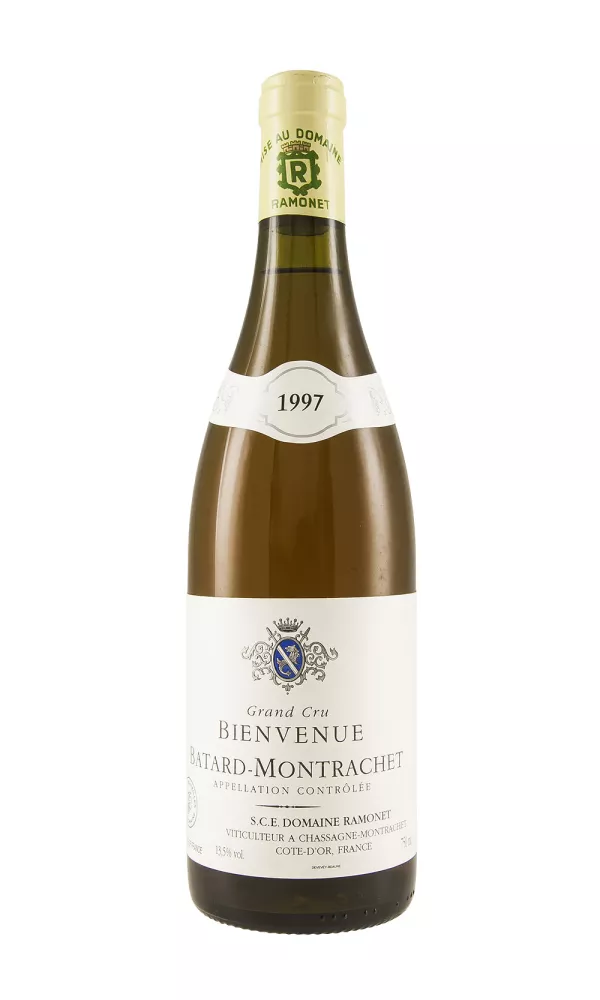 Bienvenues Batard Montrachet Ramonet 1997
Based in Chassagne-Montrachet, Domaine Ramonet has been passed through successive generations of the Ramonet family, gradually cementing a reputation as one of the greatest producers of white wine anywhere in the world. Current owners and winemakers, Noël and Jean-Claude have been deeply involved in the company since 1983 and have always sought to be respectful to the traditions and styles laid down by their grandfather and domaine founder, Pierre.
The 1997 Bienvenues-Bâtard-Montrachet is now nearing full maturity, exhibiting rich and rounded texture, with notes of baked apples, stone fruits, spices, vanilla, toasted nuts and gravelly minerality.