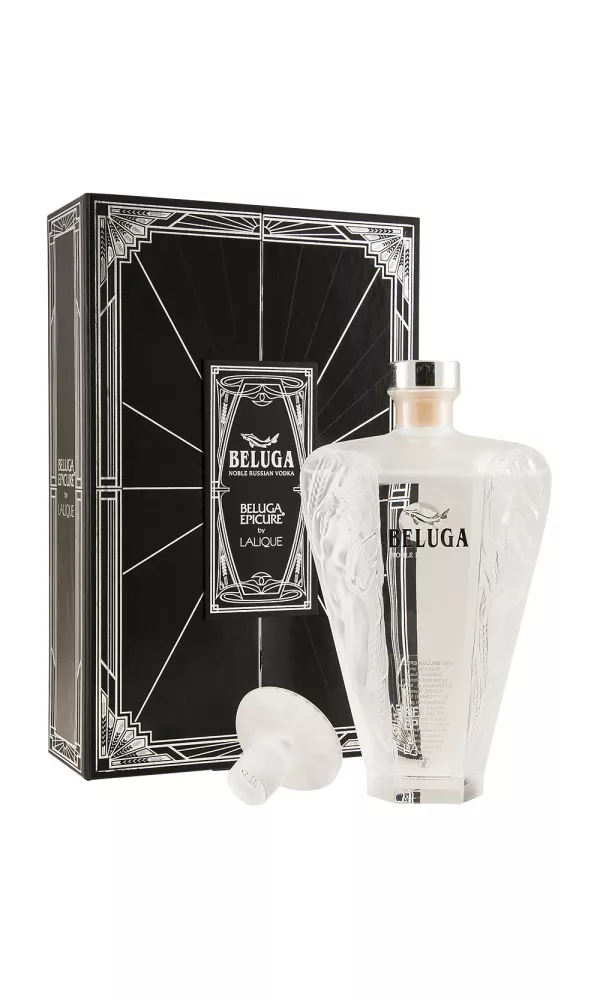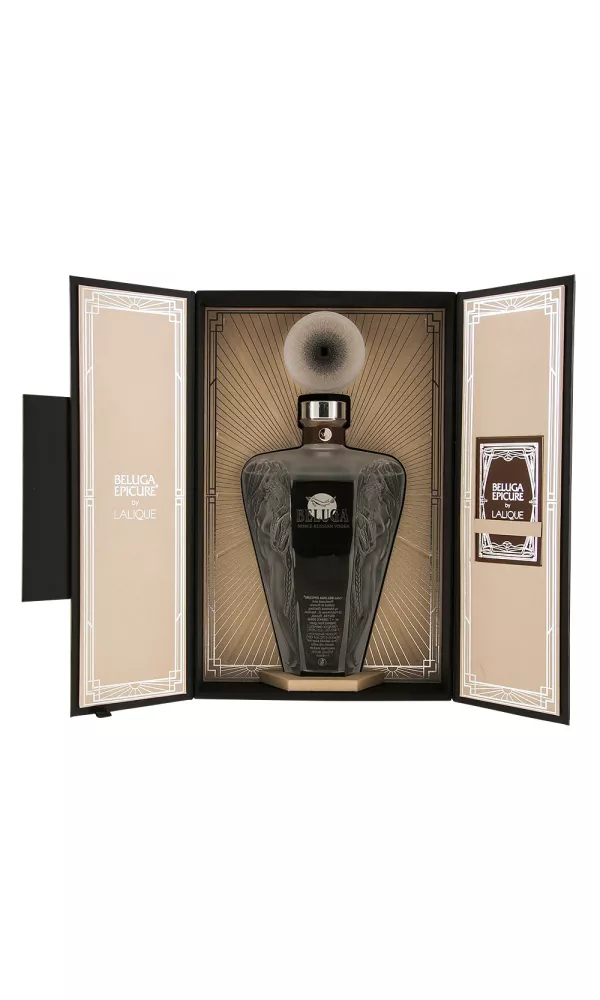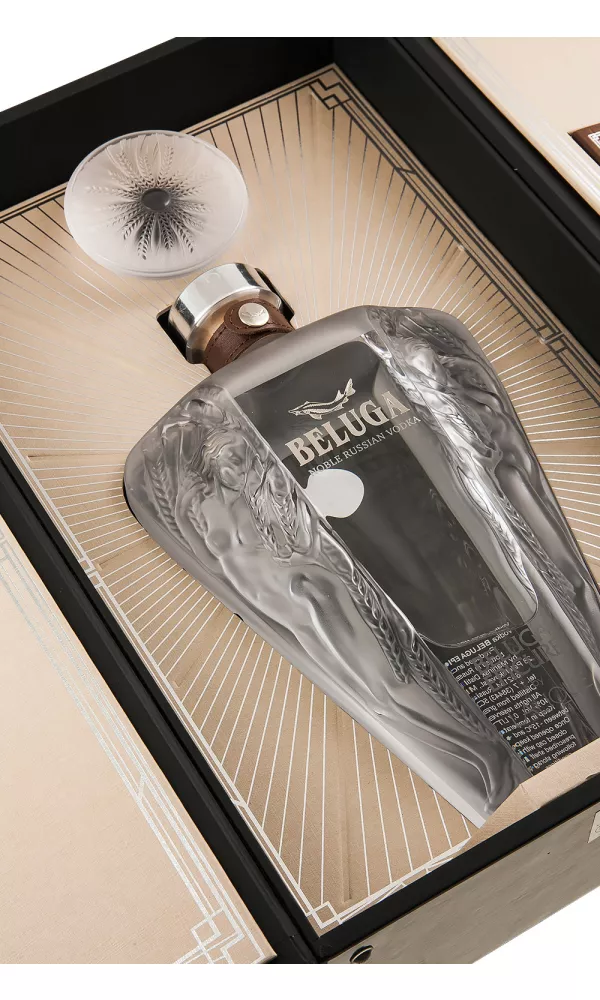 Beluga Epicure Lalique
A beautifully smooth, clean Russian vodka made using a barley-based spirit & pure Siberian water. Beluga is distilled & filtered at the Mariinsk distillery & is considered by many to be the epitome of fine vodka.

This edition of Beluga is housed in a beautiful glass decanter designed & fabricated by French glass design company Lalique.